Camida Scholarships

Scoil Ruáin is delighted to have formed an exciting partnership with Clonmel based company, Camida Ltd. Camida Ltd has over 20 years' experience in sourcing specialised chemicals for the pharmaceutical industry and has been very supportive of Scoil Ruáin, supporting our students in several areas, namely work experience, interview skills and pharmaceutical and business information talks. Camida Ltd has also generously agreed to sponsor our Hurling Scholarship, Attendance Awards, and Student of The Year Award as well as offering a third level Scholarship to the value of €3,000 to a Leaving Certificate student. We would like to take this opportunity to thank Mr David Anchell, CE of Camida Ltd. for his support
Scoil Ruáin Hurling Scholarship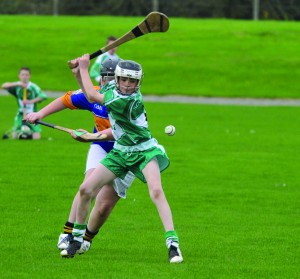 Scoil Ruáin offers Hurling Scholarships to incoming First Year students on an annual basis. The scholarship programme has been running for several years now and it provides students with a unique opportunity for learning through sport in a secondary school environment. This initiative is aimed at students who have a specific talent in hurling and provides students with various opportunities, both sporting and academic, on completion of their school lives in Scoil Ruáin. The benefits of the Hurling Scholarship Include:
Free school books
€100 reduction on iPad initiative (optional)
Free Evening Study
Free refreshments after training sessions
Advice on Nutrition and Diet
Strength and Conditioning Programme for each participant
Training sessions with Tipperary county players
Future 3rd Level links with various colleges
Hurling as part of the school timetable
Shane Long Scholarship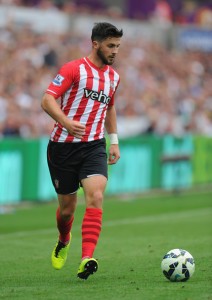 One of our most famous past pupils is Irish international & Southampton FC Footballer, Shane Long. Shane attended Scoil Ruáin from September 1999 until June 2003 before pursuing a very successful career as a professional footballer.
Shane has kept his link with Scoil Ruáin over the years, generously donating prizes for various school events. In May 2014, Shane agreed to sponsor the Shane Long Sports Award. Annually, this award goes to two First Year students who are excelling at their own specific sport but who are also performing well academically. The benefits of the award are as follows:
€300 sports grant
Free Evening Study
Free school uniform
Additional tuition in the core subjects of Mathematics and English
Specific strength and conditioning program for the winning students
Free access to the Scoil Ruáin Gym for the student and an accompanying adult
A grant to attend a Gaeltacht summer course
A trip to see Shane play for his club and meet with him afterwards
Signed Shane Long gear
This is a very exciting initiative and Scoil Ruáin would like to thank Shane for his generous support. When asked to get involved in this initiative Shane's response was: "It would be an honour", a measure of how humble the man is.
"Winning the Shane Long Scholarship has been fantastic. It has helped me with sports as I have been given gear and equipment. Academically, I receive some extra tuition which is essential in keeping up my grades. I feel privileged to have won the scholarship."
Darragh Lynch,
Shane Long Scholarship Winner 2nd year
"The scholarship allowed me to demonstrate my dedication to sport in school and has given me the opportunity to achieve."
Meibh Maher,
Shane Long Scholarship Winner, 2nd year
Gaeilge sa Scoil
The role of Irish is central to life in Scoil Ruáin, and is particularly celebrated by students and teachers during Seachtain na Gaeilge. Each year, two second year Scoil Ruáin students are awarded Scholarships which allow them to spend three weeks in the Gaeltacht.
French Scholarship
French culture is brought to life in Scoil Ruáin by activities such as the annual French Breakfast Morning for students. As well as this, one lucky Scoil Ruáin student is awarded a very valuable scholarship to attend a EuroLanguages College course during the summer.