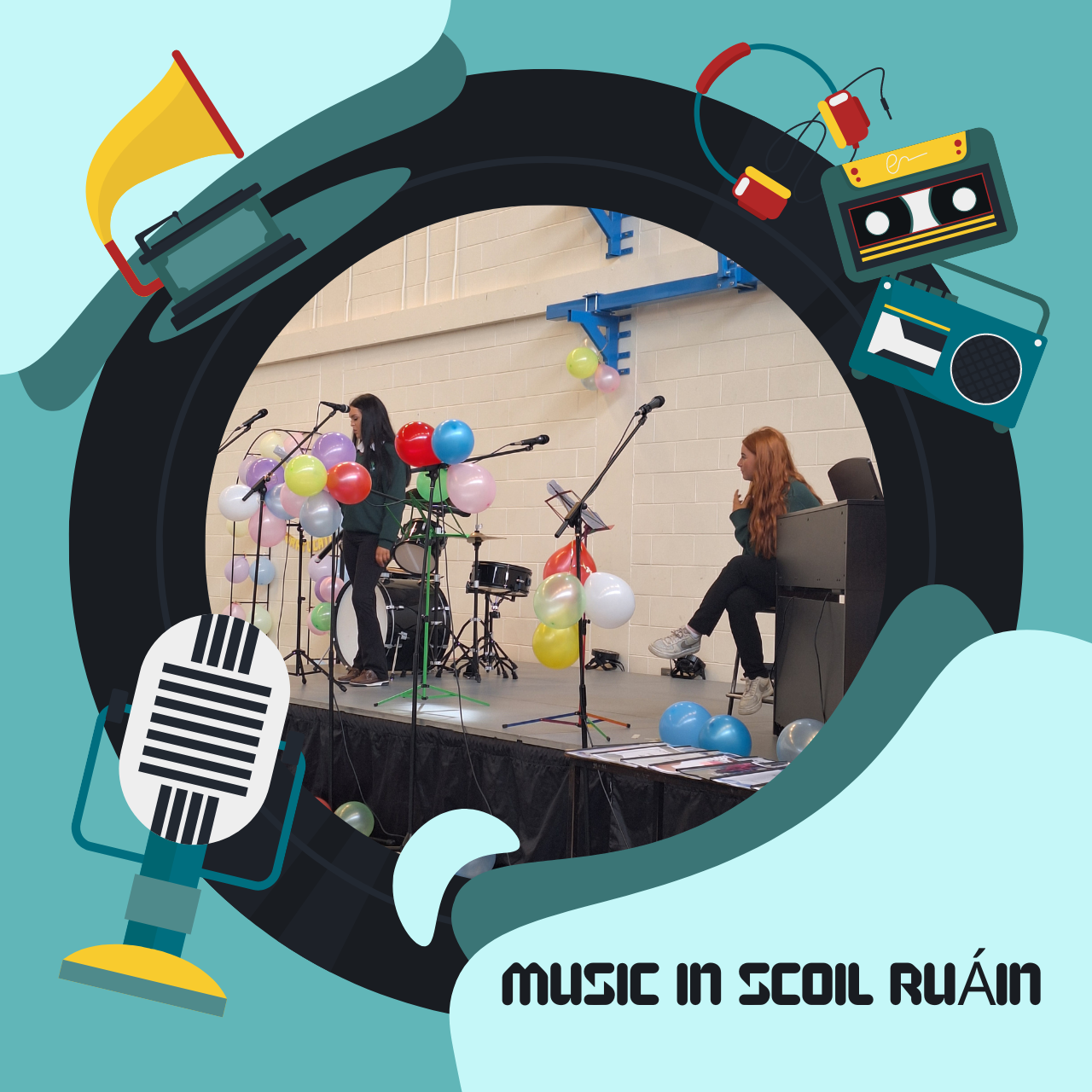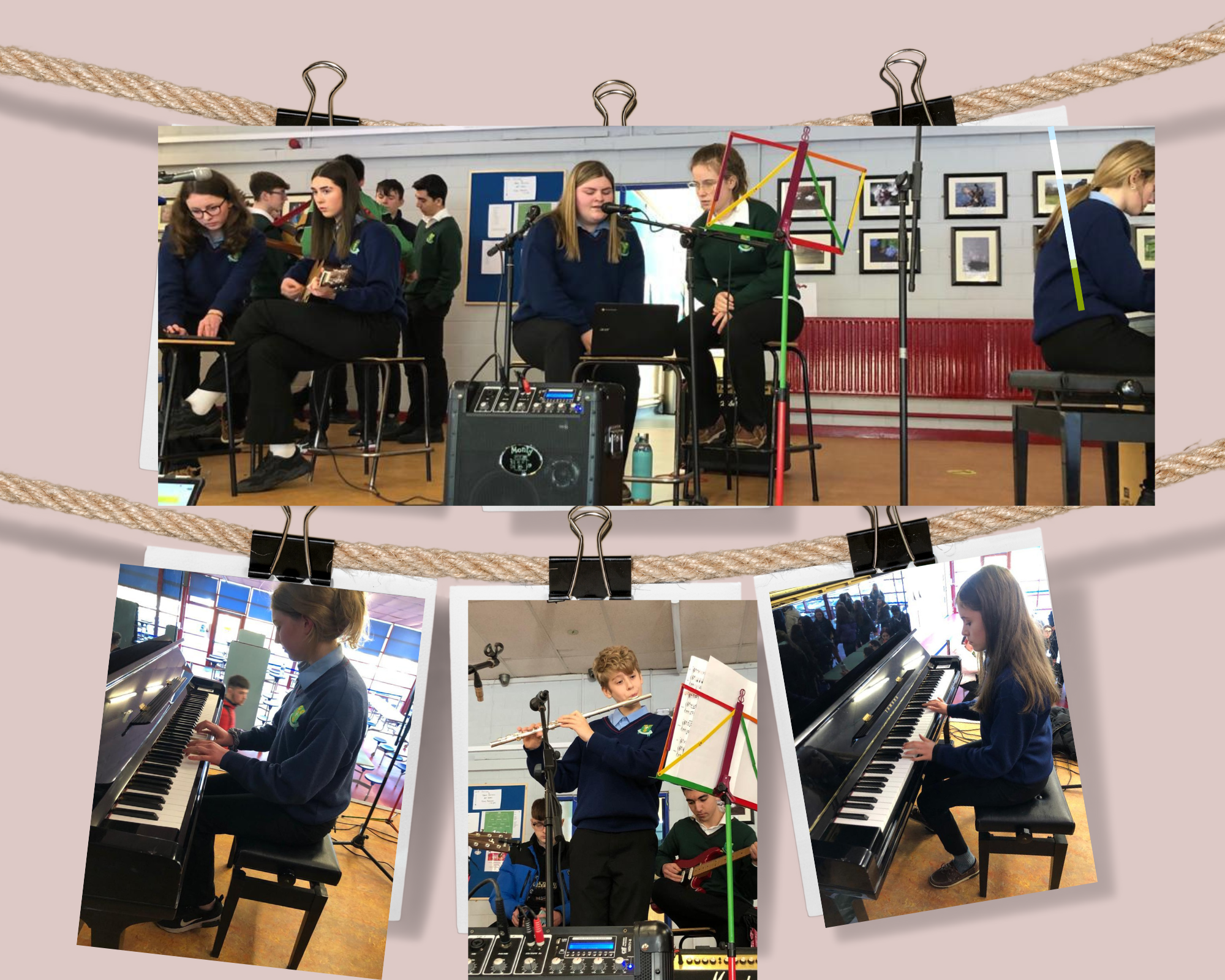 Music and choral singing hold significant significance in the vibrant tapestry of life at Scoil Ruáin, playing a pivotal role in nurturing the social, emotional, and spiritual growth of every student. Our esteemed school choir, led by the talented Ms. Blake, stands as a testament to this commitment.
The primary objective of our choir is to provide young students, ranging from 14 to 18 years of age, with the enriching experience of singing at an exceptional standard. Participation in the choir is entirely voluntary, allowing students to explore their musical passions freely.
Our choir actively engages in various school functions, lending their harmonious voices to enhance the atmosphere. Furthermore, choir members proudly represent the school by taking part in our prestigious TETB Student Talent Show, showcasing their remarkable talents on a broader platform.
A pinnacle moment in our musical calendar is the annual school recital. This much-anticipated event serves as a splendid opportunity for our dedicated music students to display their exceptional musical prowess, captivating audiences and leaving an indelible mark on the school's cultural landscape.