Coiscéim
In 2015 with co-operation with the Department of Education and Skills Scoil Ruain opened 'Coiscèim', an education facility for students with Autistic Spectrum Disorders (ASD).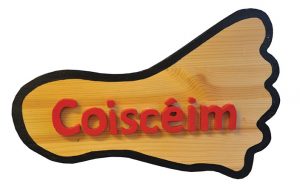 A holistic approach is taken when planning for the education of the students with ASD. Following the information gathering and consultation process, an educational plan is developed that caters for the student's social, sensory and educational needs.
Students linked to Coiscèim attend mainstream classes and timetabled classes within the facility. Coiscèim is also available to students should they need to withdraw for an unscheduled class period. Classes within the Coiscèim are provided on an individual and small group basis. They are taught by a resource teacher and supported by special needs assistants.
Scoil Ruain is currently in consultation with the Department of Education and Skills to finalise the designs of a purpose built classrooms for Coiscèim.
Contact the Principal for further details.