A Message from the Principal
I am delighted to welcome you and your child to Scoil Ruáin. Please take time to familiarise yourself with some information about our school and you are most welcome to come along and visit on our open night. Scoil Ruáin enjoys a warm, welcoming atmosphere where positive relationships between our staff, students and parents are of paramount importance.
We firmly believe in offering a progressive academic curriculum as well as an extensive range of extre-curricular activities which encourages the development of the complete person in keeping with our motto "Ad Totam Personam".
Our students are at the centre of all we do in Scoil Ruáin and our pastoral care programme has at its heart the academic, social and personal wellbeing of each student. In essence, we believe that a happy school is a successful school.
So, please come along and see for yourself what Scoil Ruáin has to offer you.
I look forward to meeting you.
Vision
Scoil Ruáin is "A school where every child matters". We have created a community that has our students at the core of all the great things we do. We endeavour to maximise the full potential of all our students in a creative, safe and happy learning environment.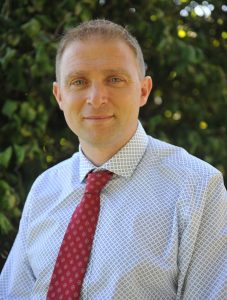 James  Williams,  Principal