Lat week, we have a celebratory night to acknowledge the achievements of our Cadet basketball team who are All-Ireland winners under the guidance of Mr. O'Regan & Rebecca Hayden.
On the night, the girls were joined by the 2001 All Ireland winning team.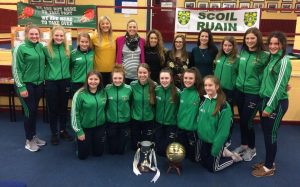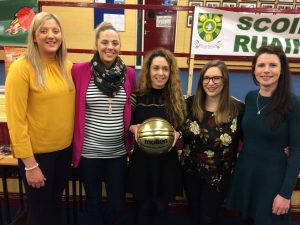 Back l to r: Sarah Healy, Ann Marie Healy, Aoife O Dwyer, Louise 0 Dwyer and Irene Codd.