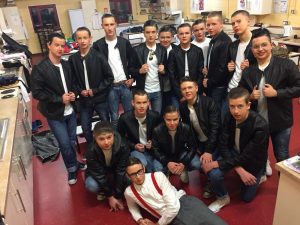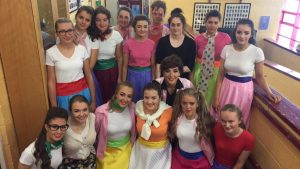 On 8th and 9th of November, Scoil Ruáin hosted the Transition Year musical 'Grease'.
Great performances from all the lead characters had the audience in fits of laughter and clapping along to 'You're The One That I Want' and 'Grease Lightning' to name but a few of the amazing numbers sang on the night. Senior classes from all the local primary attended for a matinee performance on Friday morning. They also greatly enjoyed the show.
Great credit has to be given to Ms. Siobhan Tobin (TY Coordinator) who put on the show with the assistance of Ms. Leanne O'Brien and Ms. Adrienne Cunningham. They were supported by many of the school departments. All ticket and raffle proceeds went to The Hope Foundation.