Enterprise Market Day at Scoil Ruáin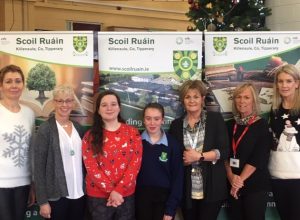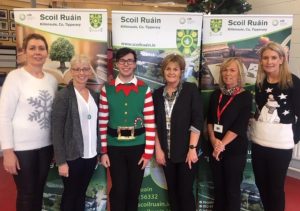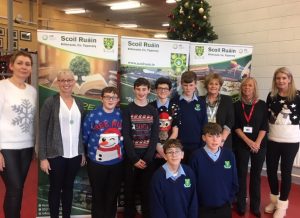 A great day was had by all at the school Christmas market in Scoil Ruáin on Friday December 6th. Over 90 students displayed their enterprise entries. It was our biggest market to date. Judges Rosemary and Gina Shanahan commented on the high calibre of products on show and also noted how polite and welcoming all students were. This year's winners were:-
Junior category-3 groups were selected. Xavier Atkins with his Christmas logs, Nick Landy, Daniel Byrne, & Aaron Clarke with their Christmas decorations and Jack Tynan and Senan Crowley with their gaming console controller and headset stand. In the intermediate category winners were Sophie Corcoran Hayes with her Christmas cards and paintings and Claire Mee with her 'quoted' bunting. In the senior category special mention went to Ava Heffernan and Riain O'Halloran for their work on the TY show programmer. But overall winner was Liam O'Connell with his 'Mind map Toolkit'. Sue Anne O'Donnell from Student Enterprise thanked all the participants and teachers Elaine Shine and Sinead Corrigan for their work.