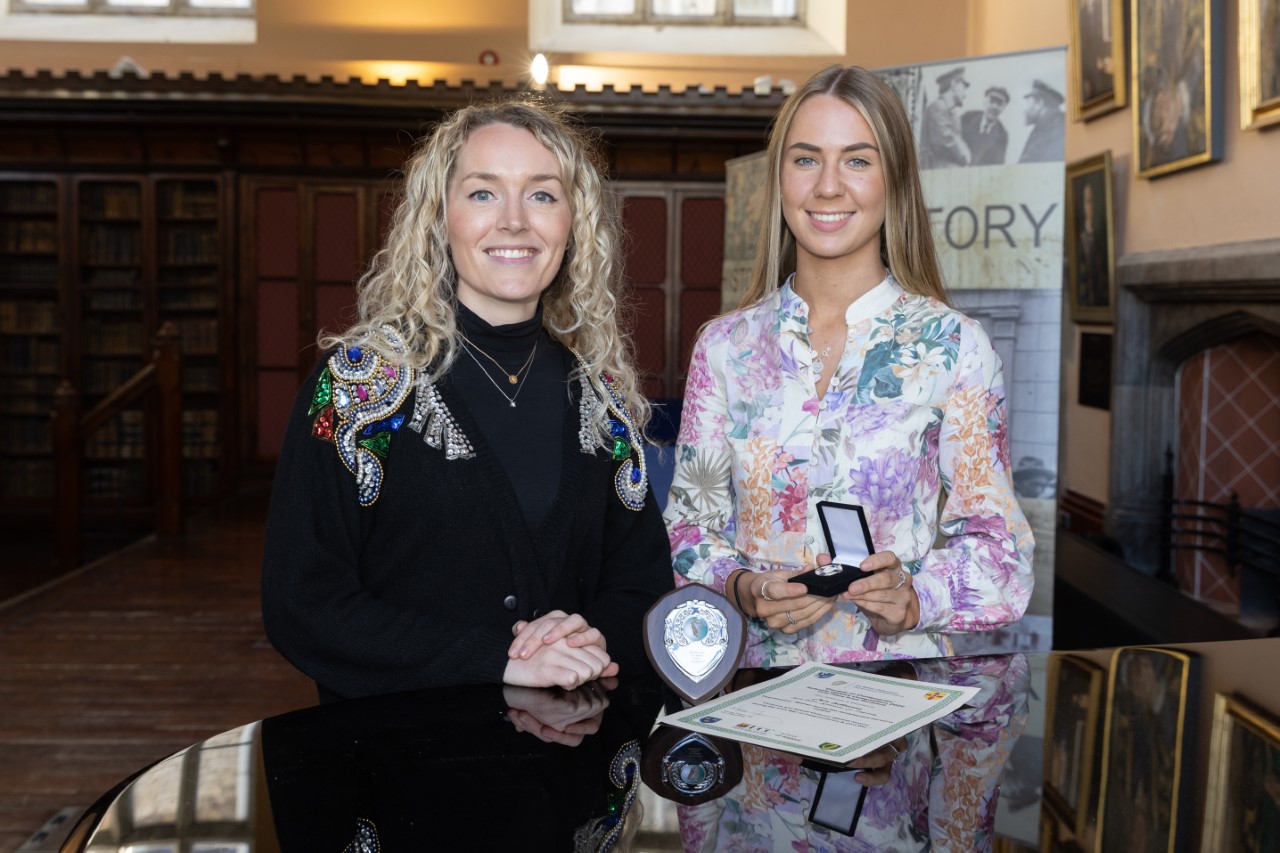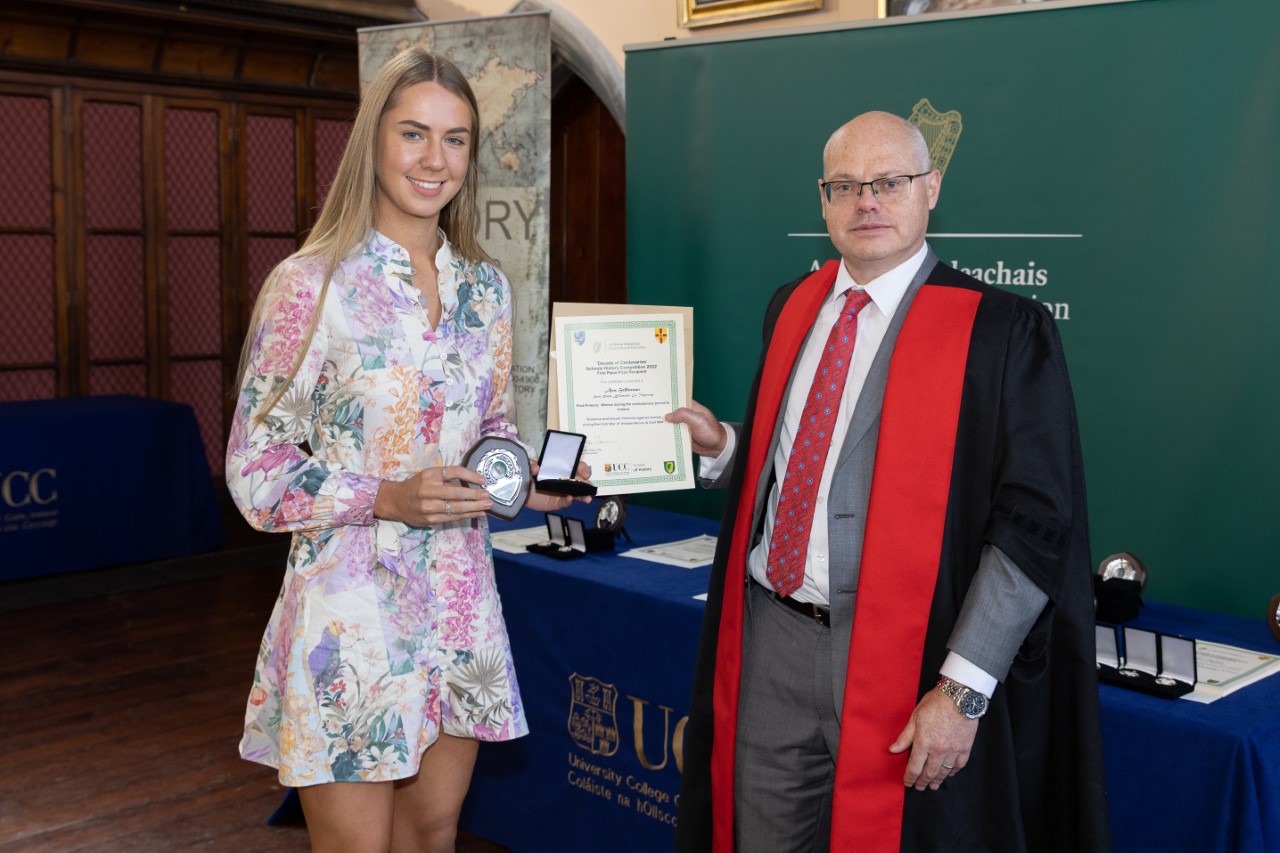 Scoil Ruáin, Killenaule, has achieved great success on a national level as a class of 2022 student Ava Heffernan recently won in her category in the 'Decade of Centenaries All Island History Competition for Primary and Post-Primary Schools'. Ava, who was did her leaving cert in Scoil Ruáin last June, entered the prestigious history competition with her essay 'Violence and Sexual Violence against women during the Irish War of Independence & Civil War'. Ava worked on her essay for almost a year, incorporating meticulous research, use of primary and secondary source material, drafting and re-drafting multiple times and referencing and editing at the end. Ava was inspired to write on this topic after watching a compelling documentary on TG4 entitled "Cogadh ar Mhná".
The Scoil Ruáin community were elated to find out over the summer that Ava had won in her category "Women during the revolutionary period in Ireland". Ava who later received a H1 in History and close to 600 points in her leaving cert, was equally delighted. She, along with the other four post-primary winners and five primary winners, was invited to attend a Cultural Event to Reflect on the Centenary of the Irish Civil War on Saturday 17th September, organised by the Office of the Taoiseach in the National Concert Hall, Dublin. Ava met Mícheál Martin, Leo Varadkar and Michael D. Higgins at this major event and enjoyed a great day out.
Ava was honoured at the official awards ceremony in the Aula Maxima, UCC on Monday October 17th which she attended with her parents and history teacher, Phiala Ryan, from Scoil Ruáin. Representatives from the Department of Education and faculty members from UCC's School of History spoke and presented each award.
Surrounded by magnificent portraits of all past UCC presidents, Dr. Maeve O' Riordan presented the award for "Women during the revolutionary period in Ireland", describing Ava's winning essay as being excellently written and researched. She went on to say that Ava shows us how we need to integrate these acts of violence against women into the larger narrative of the revolutionary period. These acts, including hair cutting, were carried out by both the British authorities and IRA during this time. Dr. O' Riordan described it as a "really important essay".